Julie takes us through different fitness exercises from Llanelli Docks. We hope you join in:
Cardio Warm up Fitness@theDocks
https://youtu.be/TQbZ0Lj6Vcc
Julie from CYCA does cardio warm ups at Llanelli Docks

Ab Fab Fitness@theDocks
https://youtu.be/b52NdctDpGU 
Julie works abs - on the floor 2 rounds x 20 second workout for abdominals

HIIT Fitness@theDocks
https://youtu.be/guqNRDowg7E
Julie from CYCA does HIIT (High Intensity Interval Training) 20 sec workout x 20 sec rest or mountain climb (depending on level of fitness)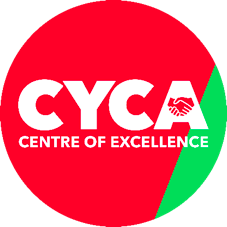 Terms and Conditions
Definitions
You – any person accessing Cycaonline.org website fitness content and online Face book /YouTube classes/recordings.
We and us – CYCA. Connecting Youth Children and Adults.
Medical Disclaimer
Neither CYCA nor any of its representatives accept any responsibility for any bodily harm that may arise during or after participating in any of our online classes.
Our aim at CYCA is to improve your wellbeing and to improve your fitness in a way that is enjoyable. We understand that everyone has different levels of skill, tolerance and fitness. Please note:
If you have any concerns about your physical condition, you must not participate with the classes or do any physical activities without first getting medical advice.
You should not take part in any physical activity that you may not be fit for. You are responsible for monitoring your own condition during physical activity.
You are responsible for monitoring your own physical condition. If you suffer any unusual symptoms or pain, you must immediately stop the activity and seek further medical advice.  
Liability
CYCA do not accept liability for any damage to your property when participating in the classes/activities.
We do not accept liability for the injury or death of any participant.
                                                                                                                       CYCA 23.01.01
Exercise in a chair!
15th & 22nd March @ 11am
https://connectcarmarthenshire.org.uk/activity/exercise-in-a-chair
We all know being active is good for us, but if you have difficulty standing or walking, it does not mean exercise is out of the question - chair-based exercise could be just the answer.
Chair-based exercise can be done at home or in small groups and is easy to fit in to your daily routine. Even a small amount of exercise can be a tremendous boast to your well-being.
The session content and the benefits:
Increased flexibility and strengthen muscles
Increased coordination
Increased circulation
Reduce risk of falls because chair-based exercises improve posture and balance
Increased confidence and self esteem